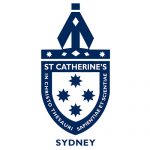 Important dates
Feb 15th 2019
2020 Music scholarships close
Mar 3rd 2019
Music scholarship auditions
Mar 1st 2019
2020 Academic scholarship applications close
Mar 9th 2019
Music scholarship examinations
Jun 21st 2019
AIEF Indigenous scholarships close
About St Catherine's School
St Catherine's is a dynamic and supportive school for girls from Kindergarten to Year 12. We offer a broad, challenging and vibrant education designed to unlock the unique potential of every girl. We are Australia's oldest independent Anglican girls' school and our purpose is to develop young women of character and intellect. St Catherine's girls are encouraged to 'Love school​, embrace life and enrich the world​'.
We welcome girls of all backgrounds, faiths and abilities and respect the different strengths of each student. Our teachers embrace the latest educational research balancing clear instruction with engagement. They help each girl to learn in the way that is right for her, giving her the academic rigour she needs and the tools she can use to flourish at school. Our Academic Care program, founded on the principles of positive psychology, is designed to develop girls' wellbeing by building positive emotions, a resilient mindset, academic tenacity and strong relationships.
While at St Catherine's your daughter's study is complemented by strong co-curricular programs in sport, music, performing arts and service education. When she leaves St Catherine's we want her to be well educated, well rounded and well balanced – ready for further study, ready for life.
St Catherine's has a variety of scholarships reflecting the academic and inclusive nature of our learning philosophies. Please visit our website  to read more about our school and what we can offer your daughter.
Open mornings 2019
Thursday 28 February
Thursday 23 May
Wednesday 31 July
Thursday 14 November
Please email our enrolments manager for further information.