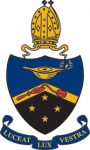 Scholarships Offered

Awarded on the results of the ACER Co-operative Scholarship Test and interview

Awarded to an enthusiastic all round learner on the basis of application, interview, means testing and ACER testing

A means tested scholarship awarded to an enthusiastic learner entering Year 7, who is involved in a range of co-curricular activities and has the potential to grow and contribute to the school.

Means tested and open to a girl whose mother or grandmother attended the School

Named in honour of the renowned scientist and Old Girl, is means tested and aims to offer a talented science student the opportunity to complete their senior years at SCEGGS

Offers a part or full scholarship for an outstanding music student to enter Year 7 or later (it is envisaged that applicants will have reached Grade 5 or higher in an instrumental or voice program)

Offered to support rural families by covering full boarding fees in conjunction with St Vincent's College Potts Point

As a school committed to social justice and reconciliation,  SCEGGS also proudly offers an Indigenous Scholarship which is means tested and open to Indigenous students entering the secondary school as day girls in either Year 7 or later years
About SCEGGS Darlinghurst
SCEGGS is an independent, non-selective Anglican girls' school where the personal and academic potential of each child is developed equally. SCEGGS girls stand out. They are accomplished and articulate, and value individuality and independence of mind. SCEGGS has a reputation for excellence, believing that the greatest reward is to see a girl who is confident in her own accomplishments by the time she leaves school, regardless of her chosen endeavours.
The School aims to provide its students with a well-rounded education, encouraging excellence in academic pursuits as well as within a rich and diverse co-curricular program. A highly dedicated staff inspires girls not only to learn from a challenging curriculum but also to feel comfortable within themselves, sure of their strengths and able to work as independent, confident and capable young women. Enrichment programs for students are offered in differentiated classrooms in all subjects. In addition, the Christian faith and its values underpin our philosophy and our actions at SCEGGS.  In all we do, we encourage questioning, debate, research and inquiry in an open environment where girls are given the freedom and support to explore their own spirituality.
The student population of just over 900 from Kindergarten to Year 12 is drawn from diverse backgrounds across Sydney. SCEGGS is a community small enough to ensure each girl feels known, valued and nurtured, yet large enough to provide depth across a range of programs. Located in the heart of Sydney, SCEGGS girls see aspects of real disadvantage and understand something of life's complexities. The School emphasises personal integrity, social responsibility and the worth of the individual, with girls encouraged to live their lives with compassion, courage and a determination to benefit society.
SCEGGS offers a range of scholarships each year to encourage outstanding students.
Closing dates, application forms and selection criteria are available online at www.sceggs.nsw.edu.au.
SCEGGS Darlinghurst
215 Forbes St, Darlinghurst, NSW, Australia