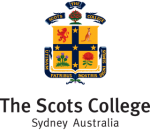 Important dates
Sep 15th 2019
2021 Applications Open
Feb 10th 2020
2021 Applications Close
Feb 29th 2020
2021 Scholarship Examination Date
About The Scots College
The Scots College is a distinctive Australian school that defends the honourable traditions, adventures and learning of boys. We exist to inspire boys to learn, lead and serve as they strive for excellence together. Scots has been raising fine young men since 1893 from Sydney, New South Wales and many different nations from around the world.
We are committed to developing a culture of high expectations that nourishes the development of creative, confident, accomplished young men. As one of the top independent boys' schools in Sydney, we acknowledge the importance of student engagement, of challenge and active learning opportunities. Learning experiences are increasingly personalised – shaped in response to our boys' stages of development.
Strong and positive values are important to our College. We aim to build a culture of respect in our community towards God, others, self and our environment by aligning our policies and practices with Christian principles.