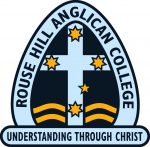 Scholarships Offered

Music Scholarships:
Two Music Scholarship of varying values will be offered for entry into Year Seven and Year Eleven in 2021. Applicants are required to sit the ACER Scholarship exam and to submit a Music Scholarship Application, including transcripts of most recent music achievements.

Applicants must display outstanding commitment to, and involvement in their current school's music programme.

Shortlisted candidates will be invited to undertake an interview and audition, involving the performance of two contrasting works, and a brief aural examination.

 Academic Scholarships

Academic Scholarships of varying values will be offered to suitable candidates for entry into Year Seven and Year Eleven in 2021. Academic Scholarships are awarded to candidates based on achievement and performance in the ACER Scholarship test, and commitment to their school's co-curricular and leadership programs.
Important dates
Sep 29th 2020
Online Applications Open:
Feb 8th 2021
Online Applications Close:
About Rouse Hill Anglican College
Rouse Hill Anglican College is a co-educational Christian school delivering excellence in education from Pre-K to Year Twelve. Christian, caring and dynamic; the College emphasises high academic standards and the development of individual potential, providing students with a school experience that is relevant to the present and prepares them to become successful, contributing members and leaders of the community. Established in 2002, the College is situated on a 23 acre site in Rouse Hill, within walking distance of the Tallawong Metro Station, and having approximately 800 students in its Senior School.
A Rouse Hill Anglican College education seeks to equip its students to accept responsibility, to take initiative and to show sensitivity to the needs of others. It offers them stimulation to develop intellectual curiosity, to solve problems, to think creatively and logically, and to work co-operatively. Academic programs provide opportunities for extension and enrichment, as well as recognition of significant and outstanding achievement. Extension activities and flexible progression enable students to advance more rapidly and to branch into areas of special interest, with the College boasting an imaginative, purposeful and enjoyable environment.
The Scholarship Program at Rouse Hill Anglican College provides students with the opportunity to undertake an enriched learning program in an environment where \excellence is encouraged and acknowledged. A balanced approach to school life develops adaptive, purposeful, engaged and motivated citizens ready to take active steps to improve the work in which they live.
The College offers academic and music scholarships to students who are achieving at a significant level and who will make a significant contribution to College life. It is expected that all scholarship recipients will maintain involvement in the co-curricular program.