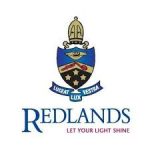 Scholarships Offered
About Redlands
Established in 1884, Redlands is an independent coeducational P-12 day school with a dynamic learning community designed to inspire academic excellence and confidence for life. The School is founded in the Anglican tradition, based on established Christian values.
Its extensive range of programs – academic, sports, creative, outdoor education, service – gives students the opportunity to learn, to achieve and to develop their unique skills and talents. The contemporary education program is aimed at developing well-rounded, confident and compassionate young adults who are encouraged to let their light shine brightly, at school and beyond.
The School's learning program is underpinned by the Redlands Learning Platform. Based on an internationally recognised learning framework from Harvard University's Graduate School of Education, this school-wide 21st Century approach to teaching and learning develops skills of deep understanding and complex reasoning and effective habits of mind, enabling students to apply their knowledge to solving real life problems.
Students have the flexibility to develop their individual pathway to academic success through:
a choice between the HSC and the challenging International Baccalaureate Diploma, which the school has offered for over 30 years, longer than any other school in NSW.
an exceptional Music program, including tuition by leading vocalists and instrumentalists and extensive performance opportunities, that delivers outstanding HSC and IB results.
a renowned Ballet and Dance Academy, through which nearly every HSC Dance candidate received a Distinguished Achievers place in the last four years; and IB Dance.
Redlands positive and inclusive coeducational learning environment encourages mutual respect between girls and boys and develops emotional intelligence, maturity and inclusiveness, all critical attributes for life after school. In learning together, students share a rich diversity of ideas and experiences to broaden their perspectives and enhance their academic performance. Our graduates are prepared to make a natural transition into life after school and to confidently embrace the challenges and new opportunities that lie ahead.
The School also offers an extensive range of extra-curricular activities covering all interests from academic and leadership to sport and music, performing and visual arts, outdoor education and community service, providing students with the encouragement to explore their individual interests, talents and passions. Highlights include comprehensive snowsports and sailing programs, a Winter School at Redlands High Country Campus in Jindabyne and an onsite Ballet and Dance Academy.
Redlands is pleased to offer the following Scholarships:
2020 Scholarships:
Year 11 Means-Tested Scholarships
To apply, please see our website: Year 11 2020 Means-Tested Scholarships
2021 Scholarships:
Academic Years 7 and 11
Merit/All-Rounder Years 7 and 11
Music Year 7
Ballet Year 7
2021 Scholarships will be awarded based on the result of the ACER Scholarship Test for all categories, as well as interviews/auditions for short listed candidates.