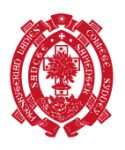 About Presbyterian Ladies' College, Sydney
Offering a broad curriculum to students from a diverse range of backgrounds, PLC Sydney is a school for girls from Pre-Kindergarten to Year 12, with boarding available from Year 7. Founded in 1888 and situated in the Sydney suburb of Croydon, the College is set within 4.4 hectares of landscaped grounds, where its majestic nineteenth century heritage buildings and gardens sit harmoniously alongside modern state-of-the-art facilities.
PLC Sydney aims to educate young women from the basis of a Christian world view to make a difference in a rapidly changing global society. It provides a well-rounded education for approximately 1400 students, who are encouraged to be young women of integrity and purpose who make a fine contribution to society and carry a genuine concern for the welfare of others.
The College facilities are among the most flexible and exciting offered by any Australian school, and include the Aquatic Institute with Fitness Centre, Performing Arts Complex, Research Centre, Art, Design and Technology Studios, an Innovation Lab and a Centre for Public Speaking. Technology is integrated throughout the College and digital technologies are used extensively.
The College offers students the opportunity to participate in international exchanges to 16 schools in 14 countries as well as an extensive array of service learning, co-curricular and curricular tours, both in Australia and overseas.
Students at PLC Sydney have the opportunity to participate in a vast co-curricular program with activities for those who like to talk, be active, perform, compete, make music, think and theorise, experiment, understand other cultures and those who want to change the world. In addition, private lessons are available for music, gymnastics, tennis and speech.
The College is offering a number of Scholarships and Bursaries for 2022.
Presbyterian Ladies' College, Sydney
Presbyterian Ladies' College, Boundary Street, Croydon, New South Wales, Australia