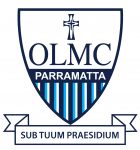 Scholarships Offered

For almost 130 years, OLMC Parramatta has been educating women of Western Sydney. Thousands of women have benefited from an excellent education in the rich Mercy Tradition. The OLMC Alumnae Association is a vibrant and active association of ex-students committed to keeping the Mercy spirit alive and revitalising connections made through the College.

Each year, the OLMC Alumnae Association funds one scholarship for a student entering the College in Year 7. The Scholarship will cover tuition fees for a six-year period from Year 7 to Year 12. The intention is to enable the daughter, granddaughter or great-granddaughter of an OLMC Parramatta ex-student to be educated at the College.

Eligibility:

Candidates must be the daughter/granddaughter/or great-granddaughter of an ex-student of the College.
The ex-student applying for the Scholarship for their daughter/granddaughter/great-granddaughter must be a registered member of the Alumnae Association.

Responsibilities of the successful candidate:

It is expected that the Scholarship recipient is an active member in the life of the College and has a personal commitment to 'expand beyond what they know they can be.'
It is expected that the mother/grandmother of the Scholarship recipient provides practical support to the Alumnae committee whilst the student attends the College.
Important dates
Oct 19th 2020
2022 Applications Open
Feb 12th 2021
2022 Applications Close
Feb 27th 2021
Scholarship Examination
About Our Lady of Mercy College
Established in 1889, OLMC Parramatta is a leading independent Catholic girls' school which provides contemporary and innovative learning excellence in the rich Mercy tradition. Our heritage inspires our young Mercy women to expand beyond what they know they can be, to lead with courage and act justly to make a difference in an ever-changing world, in the spirit of Catherine McAuley.
A Mercy Education:
Develops faith in Jesus Christ which finds expression in reaching out with compassion to welcome the 'stranger', the marginalised, and those in need;
Provides innovative learning and teaching that is contemporary, dynamic and challenging;
Is committed to a deeper engagement with the mission of the Catholic Church through liturgical celebration, prayer, reflection and opportunities for formation, leadership and involvement in ministry through practical works of mercy;
Is committed to excellence and enables every student to achieve her potential by developing her unique gifts and talents;
Is empowering, equipping young women to be critical, creative and reflective thinkers;
Occurs in a caring and supportive environment where human dignity is valued and respected;
Empowers young women through involvement in Mercy action projects to lead with courage, freedom and responsibility making a significant and positive difference; and
Encourages young women to live their lives in respectful relationship with all of creation and with responsible commitment to care for the earth.
The College's most recent Master Plan saw an extensive building program undertaken, with the building of new science labs, a modern library, a music centre, two purpose-built kitchens, a new dedicated student services centre and the Ailsa Mackinnon Community Centre. In 2021, OLMC is embarking on a new Master Plan, continuing the College's strong tradition of leading at the forefront of girls' education.
The College offers a broad curriculum in order to support a culture of striving for excellence. A growth mindset approach to excellence is fostered through collaborative relationships between teachers and students.
Students participate in a wide array of co-curricular activities, extending their skills and knowledge beyond classroom learning spaces. At all times, students are encouraged to participate to nurture the values of teamwork, loyalty and pride – in the classroom, on the sports field or in a debating competition, developing personal autonomy as well as lasting friendships.
For 2022, OLMC will offer Mercy Scholarships for selected students entering Year 7 who have already accepted a place at the College.
Mercy Scholarships provide full or part remission of tuition fees. All other costs, including resource fees, co-curricular activities and uniforms, are required to be met in full by the families. The College's standard Enrolment Application Fee and Enrolment Acceptance Fee are also payable upon acceptance of a Mercy Scholarship.
Mercy Scholarship recipients benefit from a Mercy Education – an education that balances respect for history and tradition with relevant real-world experiences. Mercy Girls grow in a contemporary learning environment, and through a culture of academic excellence solidly grounded in Mercy Values and social justice.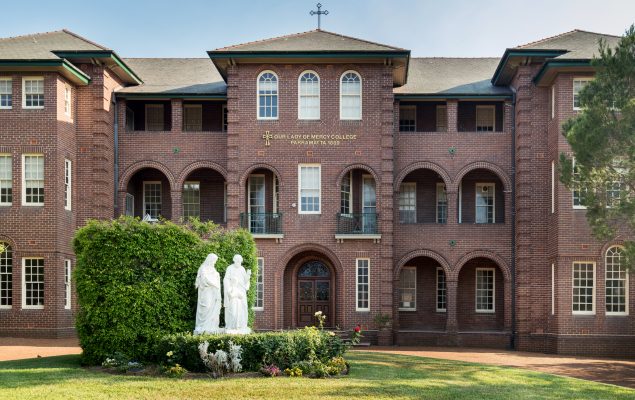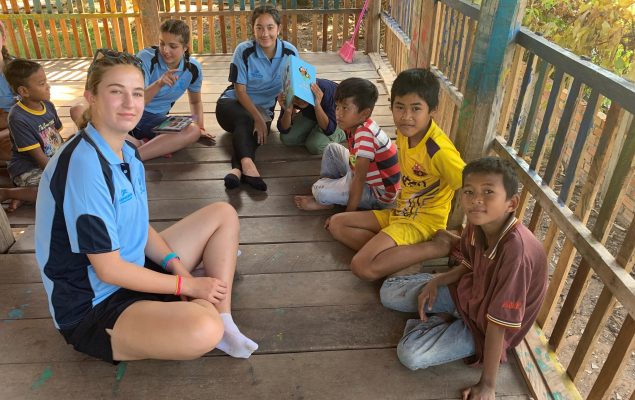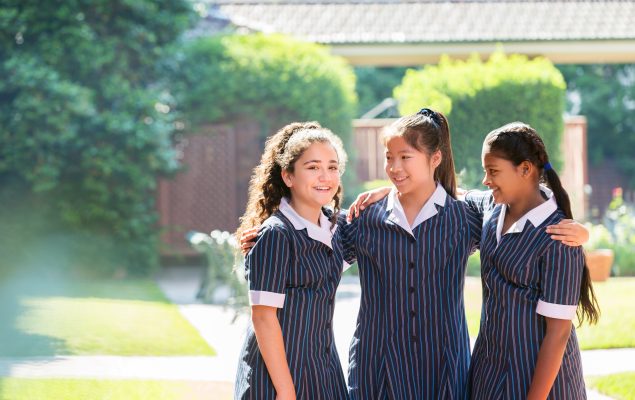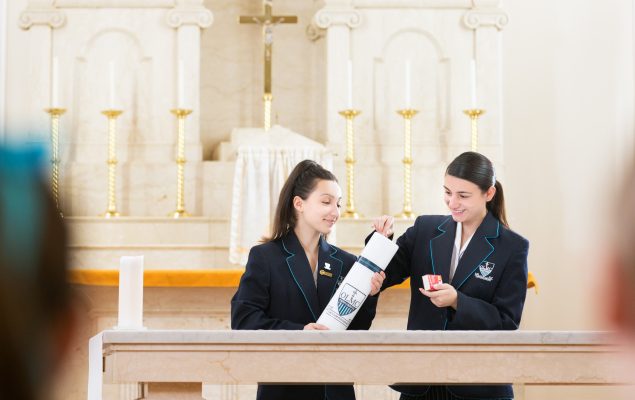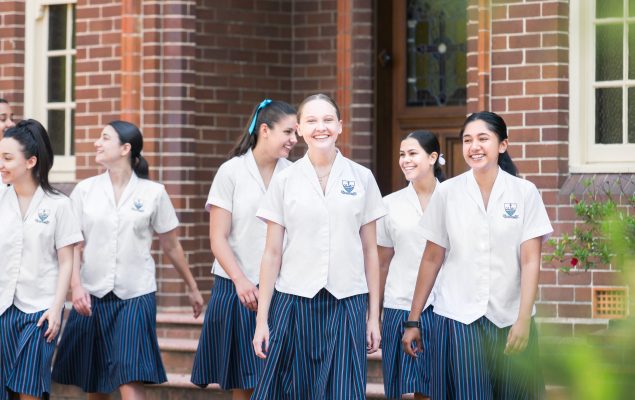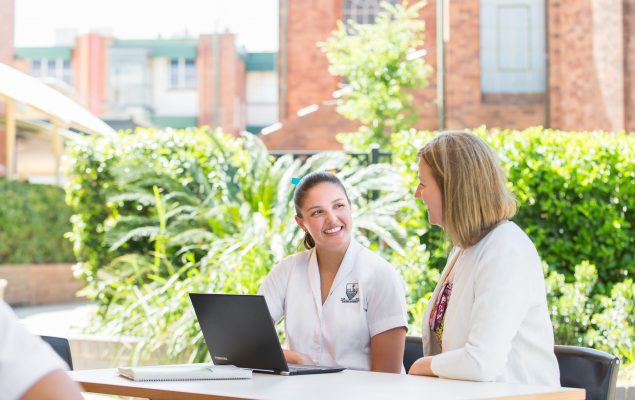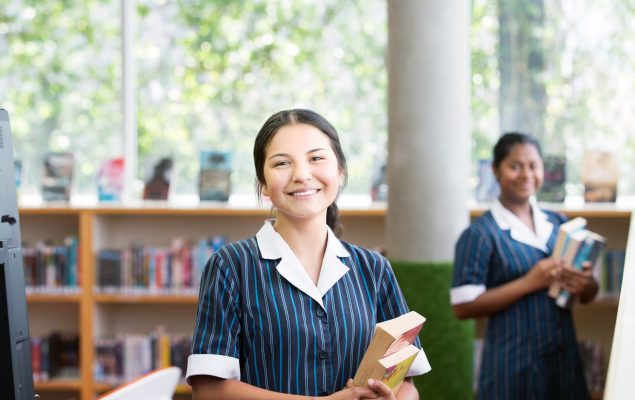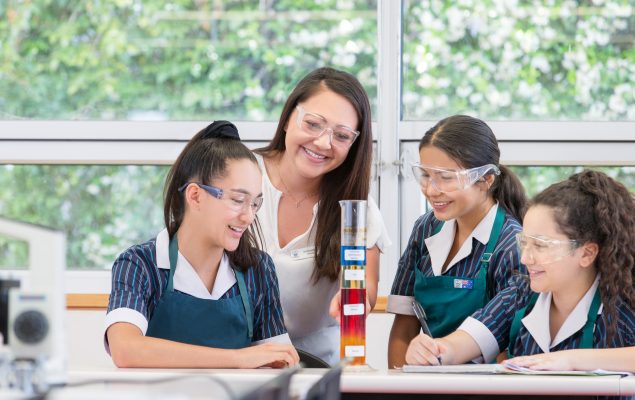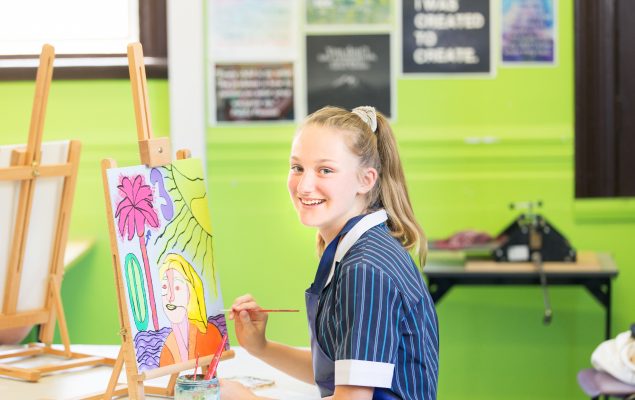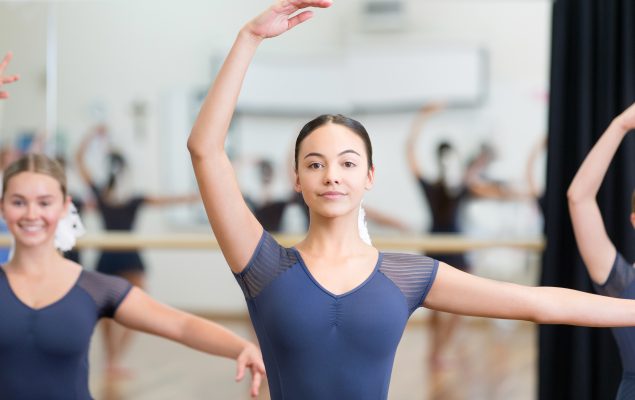 Our Lady of Mercy College
Our Lady of Mercy College, Victoria Road, Parramatta, New South Wales, Australia