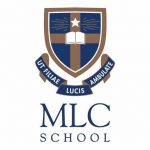 Important dates
Feb 5th 2021
Applications close
Feb 12th 2021
Examination
Mar 1st 2021
Activity Day
About MLC School
MLC School's mission is to educate and inspire young women to be fearless thinkers, with moral courage and compassion to be agents of change in their own lives and the lives of others.
MLC School is an independent, nonselective Uniting Church school for girls from Pre-Kindergarten to Year 12 in Sydney's inner-west region.
Led by a highly professional staff under the guidance of principal Ms Lisa Moloney, girls are challenged and encouraged to question traditional perceptions and roles of women and are instilled with the skills and confidence to take their place in an everchanging society.
The MLC School girl is empowered with skills and capabilities that enable her to be adaptive, compassionate and courageous. She embraces new challenges and opportunities; and strives for excellence. She is cared for and well supported so that she can confidently focus on her own individual, personal and academic growth. A wide selection of subject choices, as well as an extensive co-curricular program, aims to empower girls to be self-reliant and play an active role in their futures.
Girls in their final years have the choice of the HSC or International Baccalaureate Diploma as their pathway of study. MLC School has been offering the IB Diploma for around 20 years and is regarded as an international exemplar in delivering the program.
Not only throughout their education but for the rest of their lives, MLC School girls dare to be more, to walk as daughters of the light.