Wenona
North Sydney, NSW 2060
Wenona
North Sydney, NSW 2060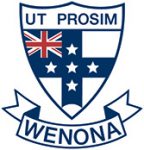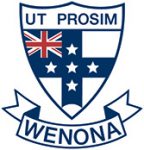 Scholarships Offered
Celebrating excellence in girls' education since 1886, Wenona is a non-denominational day and boarding school with a caring culture, global outlook and vibrant learning environment.  Wenona educates young women across a broad range of disciplines, empowering them to serve and shape their world.
Under Principal Dr Briony Scott, Wenona is committed to the inherent value and potential of every child.  Based in North Sydney and offering local and international service learning opportunities, Wenona encourages Wenonians to graduate as creative, resilient, articulate and well educated women, filled with a sense of humour and a capacity for adventure.
Scholarships being offered in 2018, are awarded at the Principal's discretion and provide full or part remission of fees.
There is also a range of Foundation Scholarships available, with specific selection criteria and application information available on the Wenona website.
Visit www.wenona.nsw.edu.au to find out more about Wenona's Scholarships and how to apply.
Make An Enquiry
For all enquiries or questions you may have please complete the form below and one of our representatives will respond shortly.