Tara Anglican School For Girls
Masons Drive, North Parramatta, NSW 2151
Tara Anglican School For Girls
Masons Drive, North Parramatta, NSW 2151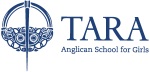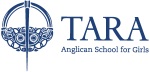 Scholarships Offered
Important Dates
Feb 28th 2018

Scholarship Applications Close

Mar 2nd 2018

Scholarship Portfolios Due

Mar 7th 2018

Music Scholarship Audition Date

Mar 10th 2018

Edutest Scholarship Test
Tara Anglican School for Girls is an inspirational learning environment for Pre Kindergarten to Year 12 girls, as well as offering boarding to girls from Years 5 to 12. Established in 1897, Tara has a rich heritage of girls' education with modern and powerful teaching in the 21st century. High academic results are being attained and a wide variety of opportunities are offered for girls to develop holistically within a strong Christian framework. Tara has a strong and proud tradition as a non-selective School for girls which nurtures its students academically and spiritually and provides great opportunities in the co-curricular arenas of the arts, sports and the service of others. It is a School filled with energy and vitality and the students enjoy impressive facilities and excellent teaching by passionate and dedicated staff.
As one of Australia's leading private schools, Tara has an outstanding reputation for preparing girls for entry into the country's top universities and for successful futures. We encourage and empower our girls to achieve and serve in a dynamic world.
"Tara offers scholarships to students that demonstrate excellence, combined with a high degree of personal commitment and involvement in a range of activities. Students benefit from scholarships because their particular interest and abilities are recognised and valued and are given the opportunity to flourish. Our School and other students also gain from the contribution made by these students to our community. For parents it can be an opportunity to ensure their daughter can be part of a School where Christian values are foundational, the learning culture is one committed to the pursuit of excellence and their daughter will be enveloped in the School's culture of affirmation, service to others, opportunity and integrity."
Mrs Susan Middlebrook, Principal
In keeping with Tara's tradition of inclusion and recognition of outstanding individuals, we are proud to offer a number of scholarships for 2019 entry.
All students are asked to apply with a scholarship portfolio outlining their achievements and involvement in areas such as sport, cultural activities, leadership and service. All scholarships require girls to sit the Edutest scholarship test which will be held at Tara Anglican School for Girls on Saturday 10 March 2018. Applications for 2019 entry can be made via the School's website here and close on Wednesday 28 February 2018.
We invite you to come and experience Tara Anglican School for Girls at one of our upcoming open days and tour mornings. Visit our website for more information.
Make An Enquiry
For all enquiries or questions you may have please complete the form below and one of our representatives will respond shortly.