Sydney Grammar School
Darlinghurst, NSW 2010
Sydney Grammar School
Darlinghurst, NSW 2010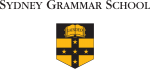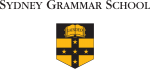 Scholarships Offered
Academic scholarships

Sydney Grammar School offers up to 25 academic scholarships every year, which are worth up to one hundred percent of the fees. Some of these scholarships are means-tested.

The scholarship tests for entry to Form I (Year 7), 2019 will be held at the School at 8.15am on Sunday, 11 February, 2018. Applicants who do well will be invited to the School for a morning of group activities. We will then invite strong candidates in for an interview (at which parents are present). Applications will close on Monday, 5 February. Registration must be made via our website www.sydgram.nsw.edu.au/admissions/scholarships/.

If you think you might qualify for one of the means-tested scholarships, please indicate this at the bottom of the online registration form. You will then be eligible for all available scholarships.

Music scholarships

Boys with musical talent entering Form I (Year 7) in 2019 are invited to apply for music scholarships which remit one hundred per cent of fees. Preference will be given to players of orchestral instruments.

Applicants must attend an audition on either Friday 9 or Monday 12 March 2018, between 3.00 and 6.00pm, and the closing date for registration is Monday, 19 February 2019. Auditions will only be held for boys who have already received a high pass in specified AMEB examinations, or who have evidence of an equivalent standard.

For particulars, please go to www.sydgram.nsw.edu.au/admissions/scholarships/ and download the Music Scholarship package.

Successful candidates will also be required to gain a satisfactory result in the Entrance Assessment in May. For further particulars, please ring Francisca Sjahry on 9332 5895, or email foms@sydgram.nsw.edu.au.

Fee-assisted places

Grammar offers a number of places to boys whose parents might otherwise be unable to afford the fees. These are available for any boy who is curious and keen to learn; who loves reading, sport or music; who is interested in getting involved in chess, debating, drama, Cadets or a host of other extra-curricular activities.

If you are interested in finding out more, please contact Virginia Cains at vmc@sydgram.nsw.edu.au, or call 9332 5805.
Important Dates
Nov 15th 2017

Scholarships and Fee-Assisted Places Information Evening (6.30 pm)

Mar 15th 2018

Open Day (12.00 to 3.00 pm)

Aug 23rd 2018

Open Day (12.00 to 3.00 pm)
Grammar is an unusual school. Its liberal curriculum sets it apart, as does its focus on the life of the mind. We value academic success, although we fully accept that boys mature at different rates, and that there are many indicators of success at school besides examinations. From early on, boys are encouraged to be self-sufficient, and take responsibility for what they do. We are looking for bright and engaged boys with a love of learning, a curiosity about the world and a passion to get involved in sport, music, drama, debating, chess, Cadets, art and more. If you are curious, love reading, science or maths, and want to get involved in as many things as possible, then Grammar could be the school for you.
Making a Grammar Education Possible: Information Evening, Wednesday 15 November, 6.30 pm
Parents and boys are warmly invited to find out more about our scholarship and fee-assistance programme at our Information Evening on 15 November. Come along to hear the Headmaster, the Master of the Lower School and current boys talk about the School. Find out how you can make a Grammar education possible. Boys, bring your parents! To book your place, please telephone Virginia Cains on 9332 5805 or email vmc@sydgram.nsw.edu.au.
Make An Enquiry
For all enquiries or questions you may have please complete the form below and one of our representatives will respond shortly.