St Luke's Grammar School
Dee Why, NSW 2099
St Luke's Grammar School
Dee Why, NSW 2099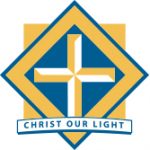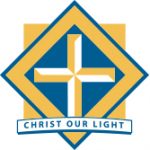 Scholarships Offered
Important Dates
Feb 5th 2017

Academic Application Registration Close

Feb 18th 2017

Academic Examinations

Mar 10th 2017

Music Application Registration Close

Mar 24th 2017

Music Performance Recording Due
St Luke's Grammar School is an independent Anglican co-educational school for students from Pre-Kindergarten to Year 12 situated on Sydney's Northern Beaches. The School aims to educate, develop and inspire its students to make a difference in the world.
Since its establishment in 1993, St Luke's has built a reputation for academic excellence, pastoral care of students and for developing the whole child. First and foremost the School is based on a solid Christian foundation, with an unwavering desire to provide a place where students, staff and parents can express and explore the Christian faith. St Luke's is also a School that places significant focus on Academic Excellence, seeking to challenge each student to reach their greatest potential and supplying them with the skills necessary for the world beyond the School gate. Lastly, St Luke's remains steadfast in its commitment to Pastoral Care. The School promotes the resilience and the well-being of students and encourages staff and parents to work in partnership to support students as they develop into well-rounded individuals.
The last five years has seen significant growth in demand, which is setting the School up well for the future. St Luke's, with over 900 students, continues to strive to be the school of first choice on the Northern Beaches. Going forward, the 2012 – 2017 Strategic Plan reinforces the strategies in place for continuing the strong momentum gained in recent years. The 2015 HSC results again ranked the school as "Top Independent School on the Northern Beaches".
St Luke's is pleased to offer a range of Scholarships for students looking to commence in 2018, including Academic Scholarships for students entering into Years 7, 10 and 11, and Music Scholarships for students entering into Years 7 & 11. Each scholarship includes remission of tuition fees, ranging mainly from 50 per cent to 100 per cent, and are tenable through to Year 12, subject to regular review. In the case of the Music Scholarships, being actively involved in the School's Music Program and studying music through to the HSC is essential. Awarding of Academic Scholarships is subject to an academic examination, as well as an interview with the Principal. The selection criteria for Music Scholarships includes submission of a DVD (or USB) recording of a minimum of two contrasting pieces, with the combined total performance time being no longer than 10 minutes. . The top performers will then be invited to undertake a live audition playing a third piece on their principal instrument, a site reading exercise and a short Interview with the Audition Panel. Short listed applicants will then be invited to participate in an Interview with the Principal. Academic examinations will take place on Saturday, 18 February 2017, with registration closing on Sunday, 5 February 2017, while music performance recordings are due 24 March 2017, with registration closing on Sunday, 10 March 2017.
In lieu of Open Days, School Tours are conducted each week.  Tour dates can be seen, and can be booked directly online, via www.stlukes.nsw.edu.au
Make An Enquiry
For all enquiries or questions you may have please complete the form below and one of our representatives will respond shortly.