Shore
North Sydney, NSW 2060
Shore
North Sydney, NSW 2060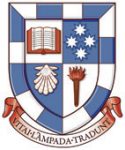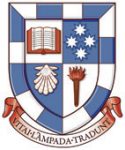 Scholarships Offered
Important Dates
Feb 6th 2017

Applications Close

Feb 25th 2017

All Supporting Documentation for Application for means related Scholarship Provided
Shore offers scholarships in the following categories:
Academic Scholarships
Awarded each year to a number of boys entering Year 7 and Year 11 who are considered to have exceptional academic potential, who will benefit substantially by attending the School, and who will in turn make a significant contribution to the academic life of the School.
Means-related
Two means-related Scholarships and two occasional means-related Scholarships are available each year for entry to Year 7.  They are awarded to boys who would otherwise not be able to attend Shore, who apply considerable effort to their studies and who will contribute significantly to co-curricular activities within the School.
Boarding
One boarding Scholarship is means-related and is awarded to a boy entering Year 7 who is likely to significantly benefit from, and contribute positively to the life of the School, both inside and outside the classroom.
The above Scholarships are allocated after the completion of the ACER CSTP Scholarship examination and an interview with the Headmaster and Director of Studies.
Music
Music Scholarships are awarded subject to an audition and interview, along with demonstrated academic performance.
Music Scholarship applicants are not required to sit the ACER examination.
Registration
Online registration for the ACER scholarship exam can be made from 6 September 2016. Pen and paper registrations are not accepted.  All supporting documentation (application forms, portfolios and financial information) for means-related Scholarships must be received by 25 February 2017.
The registration fee is $100.  The online registration system will be closed at midnight AEDST on 6 February 2017.  No late registrations will be permitted.
Make An Enquiry
For all enquiries or questions you may have please complete the form below and one of our representatives will respond shortly.