Newington College
Stanmore, NSW 2048
Newington College
Stanmore, NSW 2048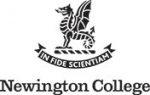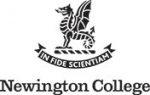 Scholarships Offered
Important Dates
Feb 5th 2018

Applications Close

Feb 12th 2018

Scholarship Exam Year 7

Feb 13th 2018

Scholarship Exam Year 9 and 11
Situated in Sydney's inner city in the quiet suburb of Stanmore, Newington College is a day and boarding school that has been educating boys of all faiths for over 154 years. Newington College is a GPS school that is associated with the Uniting Church. Known for its rich culture and comprehensive academic and co-curricular opportunities, diversity differentiates Newington.
The College's liberal and holistic approach to education caters for the needs of all students from Kindergarten to Year 12. The broad academic program challenges boys to thrive in all areas by encouraging inquisitive, self-directed and reflective learning — key to long-term academic performance. Newington offers both the Higher School Certificate (HSC) and the International Baccalaureate Diploma Programme (IBDP) in Years 11 and 12.
Every boy can 'Discover what's possible' at Newington. As their motivations, interests and talents emerge, Newington aims to assist each boy to explore and develop passions and areas of excellence. This ethos underpins all actions within the College and is relevant to all — boys, parents, teachers and staff.
The College encourages boys to be open-minded and tolerant, to think beyond traditional or conventional ideas; to be imaginative and creative; to be themselves, at their best. The 'Newington man' seeks to understand what he stands for and why; a man of substance.
Newington has a broad range of scholarships (talent based) and bursaries (means tested scholarships) available for entry into Years 7, 9, and 11 in 2019. The categories are Academic, All-rounder and Music (strings, choral, brass/woodwind). There is a separate Indigenous Bursary for any Year group. A Boarding assistance scheme for regional boys is available for entry at Years 9 and 10.
All applicants will be required to sit a scholarship test.  Academic ability, character and leadership attributes, citizenship and active participation in the co-curricular program will also be considered.
In the case of Bursaries, a confidential financial questionnaire will need to be completed to demonstrate that finances would otherwise prevent attendance at Newington.
Applications close on Monday, 5 February 2018, with selection testing taking place on Monday, 12 February 2018 for entry into Year 7, 2019, and Tuesday, 13 February 2018 for entry into Years 9 and 11, 2019.
Boys who take up a Scholarship or Bursary offer at Newington understand that such an opportunity brings responsibilities to the College, to their families and to themselves. These recipients share their often considerable talents, encourage other boys to be the best they can be and they demonstrate that, beyond Newington, they will contribute positively to society.
Newington Dux in 2016, Sebastian Iannuzzi, received an ATAR of 99.95. He commented on his final results saying, "The contributing factors to my success was motivation, hard work, sacrifice and seeking advice. Once you find an inspiring reason to study, you will study better. For each subject I had different motivations, but all my study was grounded in a desire to discover my academic potential. Collaborating with peers, former students, parents and teachers allowed me to achieve this."
Tour Days are held each year and bookings are made via the Admissions pages on the Newington College website. A detailed Scholarships and Bursaries website explaining all categories and the application process is found at http://insites.newington.nsw.edu.au/bursaries-and-scholarships/
Make An Enquiry
For all enquiries or questions you may have please complete the form below and one of our representatives will respond shortly.