MLC School
Burwood, NSW 2134
MLC School
Burwood, NSW 2134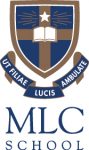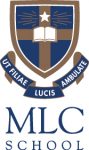 Scholarships Offered
Important Dates
Feb 5th 2018

Application Close
MLC School is an independent, non-selective Uniting Church school for girls, from Pre-Kindergarten to Year 12 in the Inner West of Sydney. 130 years ago, our founders had the revolutionary goal of preparing girls for university, and MLC School remains at the forefront of this today. Our rigorous approach challenges students to be fearless thinkers with the courage to grasp innovation, take measured risks and make a difference in their lives and the lives of others.
At MLC School, we embrace every girl's individual characteristics, and are proud of the culturally diverse population they form. Our graduates are prepared for a life of learning: empowered with a fundamental optimism, multiple perspectives and a questioning mind-set.
IB or HSC? MLC School gives you the freedom to choose. 50% of the 2016 Year 12 cohort achieved a combined ATAR over 90 in the HSC and IB. 35% achieved an ATAR over 95. Six IB students achieved perfect scores and two HSC students were placed on the HSC All Rounders list for achievements in Band 6 in 10 units of studies.
MLC School offers a range of scholarships, including scholarships for new students, continuing students, all rounders, music students, Aboriginal students and daughters of Old Girls. Some of our scholarships are means tested. All scholarship candidates must sit an entrance examination held at the school.
APPLICATIONS CLOSE:
Monday 5 February 2018*
*MLC School reserves the right to alter the scholarship application process
ADDITIONAL INFORMATION:
Please visit mlcsyd.nsw.edu.au/enrolments/visit-mlc-school for more information.
Make An Enquiry
For all enquiries or questions you may have please complete the form below and one of our representatives will respond shortly.