International Grammar School
Ultimo, NSW 2007
International Grammar School
Ultimo, NSW 2007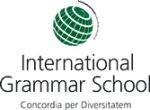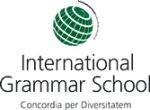 Scholarships Offered
One full scholarship into Year 7 (CTSP Level 1)

Please note that all applications are made online via the ACER website.

To register please click here

The cost of registration is $135 (inc gst).

Please note: There are no paper registrations. Late registrations will not be accepted.

One full scholarship into Year 11 (CTSP Level 3)

Please note that all applications are made online via the ACER website.

To register please click here

The cost of registration is $135 (inc gst).

Please note: There are no paper registrations. Late registrations will not be accepted.

Indigenous Scholarship Program

The Scholarship is open to Aboriginal and Torres Strait Islander students whose family circumstances would otherwise preclude them from attending IGS on a fee paying basis.

The program provides students with a Kindergarten to Year 12 education. It covers:

All tuition fees
Full uniform
Textbook allowance
Clubs and society fees
Excursion costs
Exchange programs
Important Dates
Feb 5th 2018

Scholarship Application Close

Feb 24th 2018

Scholarship Examination
About International Grammar School
IGS is a vibrant school with a warm and inclusive community. The campus is located near the heart of the city, in Ultimo, just a short stroll from the University of Sydney, UTS and the creative hubs of Glebe and Chippendale.
IGS is an independent, secular, P-12 co-educational school offering a bilingual partial immersion Languages program for all students from Early Learning to the end of Primary School, and a strong High School Languages program up to HSC level. Languages include Chinese, French, German, Italian, Japanese and Spanish. Today, the School has 1,250 students and long waiting lists, a far cry from the 44 students who attended the School on its first day in 1984.
IGS's motto is Concordia per Diversitatem or 'Unity through Diversity', and the School is built on five strong core values which underpin the School's activities, actions and behaviours – Diversity, Personal Achievement, Connectedness, Vibrancy and Authenticity. These goals are realised through the School's unique Middle Years SAGE (Student Choice, Authentic Learning Experiences, Global Relevance, Exhibitions and Celebrations of Learning) program, robust STEM and STEAM initiatives, academic and creative achievements, and a re-imagined campus.
"At IGS, we offer a broad liberal education to empower our students and equip them to be world ready. We believe that the teacher's role is to honour and nurture childhood while drawing out the innate gifts of the child as they move with growing confidence and independence towards adulthood."
Shauna Colnan
Principal
Scholarships
International Grammar School participates in the Cooperative Scholarship Testing Program (CSTP) run nationally by the Australian Council for Educational Research (ACER). International Grammar School is offering the following full fee scholarships for entry in 2019:
One scholarship into Year 7 (CTSP Level 1)
One scholarship into Year 11 (CTSP Level 3)
Other scholarships available: Indigenous Scholarship Program
More information
For questions regarding scholarships, please contact the Director of Admissions & Marketing on 02 9219 6700 or via an email to admissions@igssyd.nsw.edu.au
Make An Enquiry
For all enquiries or questions you may have please complete the form below and one of our representatives will respond shortly.