Hills Grammar
Kenthurst, NSW 2156
Hills Grammar
Kenthurst, NSW 2156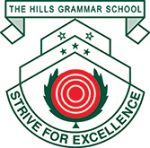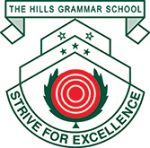 Scholarships Offered
Important Dates
Feb 13th 2017

Scholarship Information Evening

Feb 23rd 2018

Scholarship Applications Close

Mar 3rd 2018

Scholarship Examinations

Mar 10th 2018

Music Scholarship Auditions Commence
Founded in 1982, Hills Grammar is an independent, non-selective, co-educational and non-sectarian Pre-Kindergarten to Year 12 school situated 30km north-west of Sydney. The ethos of the School is underpinned by a strong values framework in which each student is encouraged to strive for excellence in scholarship, personal development and citizenship. Hills Grammar is a vibrant community with over 900 students and 120 academic and support staff sharing a beautiful 18 hectare campus with first-class facilities. The School offers a broad, balanced curriculum and an extensive co-curricular program including a wide range of activities in music, sport, outdoor education, leadership and service, and the creative and spoken arts. To facilitate further ICT Integration in a 1:1 learning environment, students in Years 7 to 12 are issued with a tablet PC. Hills Grammar is also an authorised World IB (International Baccalaureate) School – Primary Years Program.
A number of Academic and Co-curricular (Music and other) scholarships are available to students entering the School in Years 7 and 11 in 2019, and take into consideration a number of criteria. The awarding of scholarships benefits both the School and the scholars: acknowledging and encouraging excellence in academic studies, music and co-curricular activities; offering an opportunity to attend the School to those who would otherwise not be able and by adding to the diversity of talent and abilities in the student body.
Academic Scholars are expected to be in at least one strand of the Honours Program, an enriched and extended academic curriculum in Humanities, Mathematics and Environmental Science, which caters for intellectually curious students with a love of learning. For Music Scholars, the School also offers an impressive range of music ensembles with opportunities for individual and group performances. All Scholarship students are expected to take part in the extensive co-curricular program.
"As a scholar, I am able to learn and grow with happiness and peace of mind. Neither my parents nor I need to be anxious about monetary matters for education and I am able to be wholeheartedly involved in the enrichment of my mind, body and soul whilst utilising all the facilities and opportunities provided at Hills. It is a real honour to represent the School as a scholar and to live up to our motto, Strive for Excellence." Year 12 Academic Scholar.
Prospective families interested in visiting the campus or undertaking a Principal's School Tour can book online at hillsgrammar.nsw.edu.au/tours
Make An Enquiry
For all enquiries or questions you may have please complete the form below and one of our representatives will respond shortly.