Blue Mountains Grammar School
Wentworth Falls, NSW 2782
Blue Mountains Grammar School
Wentworth Falls, NSW 2782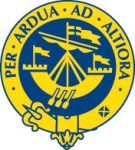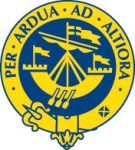 Scholarships Offered
Our Vision: Education for Life
Our Mission: To prepare young people for life in the rapidly changing world God has given us, equipping them to be courageous, constructive, creative and compassionate citizens with the will to serve.
Established in 1918, the School has a tradition of excellence, consistently achieving outstanding results across academic, sporting and performing arts disciplines. We pride ourselves on the unique School Community that exists – the sense of closeness and inclusiveness that parents and students alike come to value and appreciate about the School.
With professional and experienced staff, the School delivers excellent teaching and learning, leadership and co-curricular opportunities to meet the needs of our young men and women. This takes place within a nurturing Christian environment.
There are two campuses: the Senior School (Years 7 to 12) and the Junior School (Pre-Kindergarten to Year 6) are located at Wentworth Falls, and the Preparatory School (Pre-Kindergarten to Year 4) is located at Valley Heights. On completion of Year 4 at the Preparatory School, students transfer to the Wentworth Falls site to complete Years 5 to 12.
At BMGS, we believe that the most important factors in a school are teaching and learning, student wellbeing and building a sense of community. Our focus is on the need for students to be able to make personal meaning from study and learning, to develop their thinking dispositions and to appreciate that learning is a life-long process whilst at the same time sharing their own unique humanity with others and forming strong relationships both at School, locally and further afield.
Underpinning our approach to teaching and learning is the highly regarded Cultures of Thinking program developed by Project Zero at the Harvard Graduate School of Education which looks beyond classroom practice to produce a school-wide culture that promotes creative and deep thinking.
Our Student Wellbeing program stems from a fundamental belief that relationships are the key – the key to success in teaching and learning; the key to effective and appropriate development as an individual; the key to bringing staff and students together. There is always a place for grace, compassion and collaboration with others. Our Values reflect this – commitment, compassion, courage, integrity, respect and service.
The maintenance of a healthy balance between commitment to study and co-curricular activities is a key element of the School's philosophy and each student is offered a wide variety of activities in performing arts, sporting, artistic, academic and cultural pursuits. As we are nestled within a world heritage area, we integrate our unique surroundings into our students' learning experiences with our Wilderness Education program being a distinctive of the School.
At BMGS, our students have opportunities to experience success, to enjoy themselves, to make friends, to be involved in a myriad of co-curricular opportunities, to be nurtured and to learn in a safe and caring Christian environment.
Scholarships are available for entry into Years 5, 7, 9 and 11 each year.
Make An Enquiry
For all enquiries or questions you may have please complete the form below and one of our representatives will respond shortly.