Arden Anglican School
Epping, NSW 2121
Arden Anglican School
Epping, NSW 2121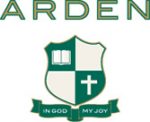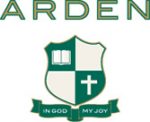 Scholarships Offered
Important Dates
Nov 10th 2017

2019 Scholarships Open

Nov 15th 2017

Tour – Secondary School
Small Enough To Care, Big Enough To Challenge
Arden is a vibrant Christian-based, Pre-School to Year 12 school, providing a positive learning environment that inspires girls and boys to thrive. Since the Beecroft campus opening in 1922, Arden has supported community and promoted a family atmosphere. We are small enough to nurture and care for each child individually. We are big enough to challenge and foster the individual talents of each student to help them fulfil their potential. The School's dedicated and caring classroom and specialist staff pay attention to the individual needs of every student, encouraging them to be the best they can be — ensuring that, when students complete their education at Arden, they will have positive attitudes, sound values and skills to equip them for the future.
We provide quality programs in Gifted and Talented education, with many opportunities for enriched learning experiences. We also offer a wide range of sports as well as co-curricular activities including Duke of Edinburgh's Award, Tournament of Minds, debating, music ensembles, choirs, dance and drama groups and overseas tours.
We are very proud of our 2016 HSC results, with 92% of our students achieving at least one Band 5, Band 6 or equivalent award and Arden ranked 15th school in NSW out of the Independent Co-educational Schools.
Our pastoral system creates a nurturing environment for social development and academic growth. It also emphasises what is special about each child and shows them that their contributions to the school community really matter.
Our ethos aims to develop children who are not just well-educated but are also well-rounded young people who are ready to serve and to lead.
Arden is pleased to offer Year 7 Music and Academic Scholarships and Year 11 Academic Scholarships. Applications are available online at www.arden.nsw.edu.au
Registrations for 2018 are now closed, registrations for 2019 Scholarships will open in November 2017.
Please join us at an Open Morning or Tour by booking your place at www.arden.nsw.edu.au/enrolment/open-mornings or call 9484 1146.
Make An Enquiry
For all enquiries or questions you may have please complete the form below and one of our representatives will respond shortly.